Pricing
Flexible pricing plans that work for every business.
Fuel your sales and marketing with custom, high quality, personalized data.
Monthly Plan
$
1950
/researcher
Perfect for early stage sales & marketing teams of 5-30 employees still figuring things out.
Minimum 1 month commitment, cancel with 1 weeks notice.
Onboarding support
Shared quality team
Dedicated customer success manager
Equivalent to $12.20 per hour
Quarterly Plan
$
1590
/researcher
Perfect for scaling sales and marketing teams. Recommended for teams of 30-300.
Minimum 3 month commitment, cancel with 3 weeks notice.
All monthly plan features, plus:
Ability to work directly in your CRM system
Dedicated quality analyst
Bounced email analysis and replacement
Quarterly strategy review
Equivalent to $10 an hour, saving you $1080
Semi-Annual Plan
$
1440
/researcher
Ideal for established sales and marketing teams. Recommended for teams 300+.
Minimum 6 months commitment, cancel with 1 months notice.
All monthly and quarterly plan features, plus:
Enhanced email & phone data
Flexible payment terms
Multi-researcher discounts
Equivalent to $9 per hour, saving you $3060
Trusted by sales teams all around the world: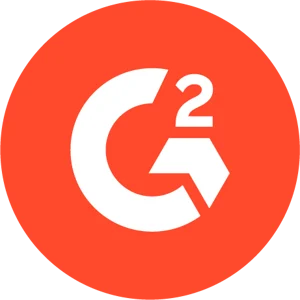 "Great service, especially for niche use cases"
"They provide excellent data - you really pay for a higher quality product than what you can get from other lead providers I've worked with in the past."
"If I could give an 11 as highest number, I would"
"I have been working with them (and still do) for many years and I'm still impressed by their level of service, the quality of the work and commitment to delivering the desired results."
Phenomenal Data Services
Really liked that their team was flexible.
They researched very specific sized companies and provided us the exact information for our research. Our business has had an extremely high ROI from their services.
FAQ's
Our team is on hand to answer your questions
Hit the button in the bottom right corner to chat with us.
Our research is conducted by human-beings who can find anything that your team can. We gather information from a variety of public sources on the web to act as an extension of your team. Please see our Use Case pages for more information and examples.
This totally depends on the size of your team and the volume of data required. Our team can help guide you through this by running a sample and figuring out the output of a researcher on your specific task.
We tend to work with customers who have ongoing lead research needs, however if you have an urgent project then we're happy to discuss.
Multi-researcher discounts are available on our annual plan only.
Our typical ramp-up time is 3-5 working days, this can be shorter for simple projects and longer for complex multi-researcher projects.
All subscriptions are payable via credit card or invoicing, we offer flexible payment options for our semi-annual and annual plans. 
Get started with a sample
Test our service, free of charge!